In our previous article, we sited 7 things that you should not do for Mother's Day. Apart from just getting her flowers and cakes, there are more that could be done. Here are 7 things you can do to make your mother a very happy woman for Mother's Day.
The Dos
1) Make Breakfast
Making breakfast does not have to be difficult at all. If you are able to cook, you can make your mother her favourite breakfast dish. However, for beginners, you might want to try pancakes. With a little bit of early preparation, simple pancakes can be done in a jiffy. Try this website which has an easy pancake recipe you could try to make for your mother.
If making from scratch is a bit confusing for you, you can always get the ready-made pancake batter from the supermarket and follow the steps to make the pancakes. Add some fruits like blueberry or banana if she would prefer it. Don't forget to serve the pancakes with butter and maple syrup. Make sure to know what she would like before you make your pancakes. Furthermore, do not forget to clean up after that. Leaving a messy kitchen for her to clean is a big NO.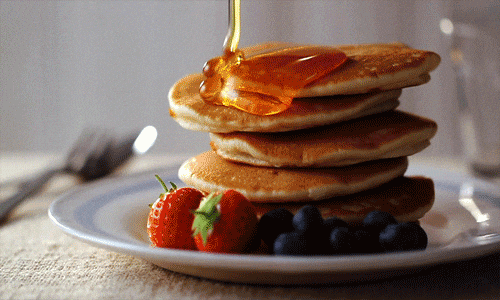 2) Make a Mother's Day Craft
This is something Husbands can encourage your kids to make. Perhaps with toddlers, you could use their handprints or footprints to make the card and write a sweet note in it for your wife. With bigger kids, you can encourage them to make the card with their own ideas. Instead of cards, you can do other crafts like DIY picture frames or sharpie cups. There are millions of crafts you could look up on Pinterest for instance.
Here are some websites you can check out:
https://www.pinterest.com/pin/216243219585024784/?lp=true
https://www.pinterest.com/pin/16958936073227776/?lp=true
https://www.pinterest.com/familythemeday/mother-s-day-gifts-children-can-make/?lp=true

3) Send Her to Spa retreat
This is any mothers personal favourite. A whole day at the spa is what all mothers need. They are constantly taking care of us and all our needs that they forget about themselves. The spa treat would do them wonders. You can look up for some good deals and send your mother for some well-deserved pampering. Husbands can look after your little ones while your wife is at the spa for the day.

4) Watch Movies together
How many of you have gone out to watch a movie with your mothers? This is something you can do. Bring your mother to watch the latest movie that is running in the theatre. If she is the type who refuses the theatre, you can always get a movie which she enjoys watching with some take out. You can also make your own popcorn at home. Check out this website on how to make popcorn at home.

5) Take her out or cook her nice meal
Everyone would like to bring your mothers out for a nice meal for either lunch or dinner. Plan earlier and make reservations. You do not have to wait for Mother's Day itself to bring her out. Do it in advance to beat the crowd. Otherwise, you can always cook at home for her. She would be very happy to guide you through. Plan earlier as to what you are going to cook and buy the ingredients in advance. One way to a mother's heart is their taste buds.
6) Do the Chores for her as they are neverending
There will be chores on the day itself as the next day would be a weekday and everyone would be off to school or work. Help your mother out with whatever chores she needs to be done. Husbands can also pitch in and help.

7) Just spend the day with her
Most important of all in what a mother wants on Mother's Day is just to chill out and relax and spend the day with her family. Talk to her about what is going on in your lives. As kids grow bigger, they tend to reduce spending time with family. Mostly, mothers would be out of the loop of what is going on. This creates a sense of being left out or forgotten. Show that she is still the most important part of your life. It does not take much for a mother to love her children.
With this said, Half Half Parenting would like to take this opportunity to wish mothers worldwide A SUPERTASTIC HAPPY MOTHER'S DAY.